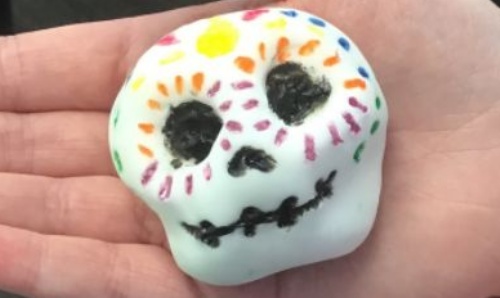 Y6 Geography: Mexican culture
In Kestrels and Herons, we have been learning a lot about the continent of North America.
We have learnt there are 50 states and how this is represented by the flag of the USA; we've learnt about there are 23 countries which make up the North America continent and we have learnt about the diverse biomes that can be found there.
In today's lesson, we learnt about Mexican culture: tourist attractions, national holidays and hobbies were just par of this learning. To consolidate our learning, we had a go at crafting skulls out of fondant icing and then decorating them in a similar style to those found during the festival Day of The Dead, which you might have seen represented in the film 'Coco' or 'The Book of Life.'
There were many brilliant examples, but we have selected a couple below which demonstrates some of the designs we have studied.