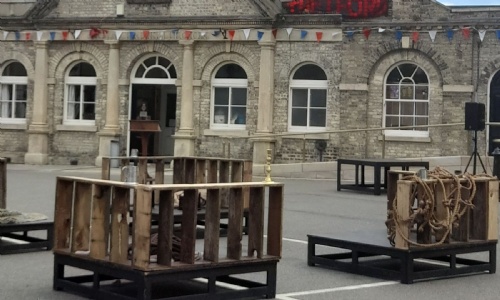 Kestrels and Herons were excited to welcome a group of performers from Thetford Guildhall to the school on Friday 20th to perform their play, which portrayed the remarkable lives of Susannah Holmes and Henry Kable.
The story of these two interesting characters from our local history who ended up going to Australia was one which gripped the children and the questions they asked the actors and historians demonstrated the attention they had paid as well as their interest in both the historic details and the staging of theatre.
A huge THANK YOU once more to Amber, Katie, Craig, James, Dave and Steve who came over to our school to share this fascinating story with the children and also for sharing their passion for, and dedication to, the historical couple's story.

We look forward to working closely with the wonderful cast more as we continue to explore this story in further detail in our history lessons during the second half of the Summer Term.