Welcome to Owl Class!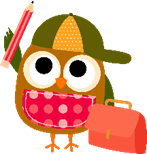 Owl class is home to our Reception class children, who are split into two registration groups.
Miss Goody is our Reception Class teacher and Ms Street is our Early Years Instructor.
Our class teaching assistants are Mr Bellotti, Mrs Collinson, Miss Evans and Miss Knapikova.
Miss Harrison teaches in our class on Friday afternoons.
In Owl class we love to learn and enjoy discovering lots in our indoor and outdoor environments.